ACT Rostrum Public Speaking We are proud to announce that the 2021 Boorowa Cent…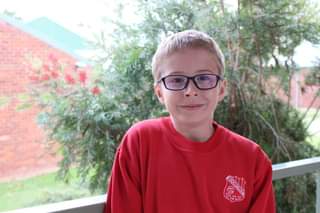 ACT Rostrum Public Speaking
We are proud to announce that the 2021 Boorowa Central School representative for this prestigious competition will be Jordan Grimson from Year 6.
Jordan's enthusiasm for putting a
lot of time and effort into his speech writing and willingness to spend much time rehearsing makes him an excellent public speaker.
Jordan has written a marvellous speech addressing the set topic ' I took a risk' and I will enjoy coaching him as he rehearses over the next few weeks. Jordan will compete in one of the 13 Quarter Finals on Monday 19 July 2021 at the Yass Soldiers Club. These Quarter Finals involve entrants from over 100 schools.
We wish him luck in the competition.
Mrs Eustace and Mr Stuart I Public Speaking Coaches